There are not many women who can imagine a life without cosmetics. We need them especially when our hair is difficult to style, weak, devoid of gloss. Here are 7 cosmetics for hair that every woman should have in her cosmetic bag. Check out if you have them all.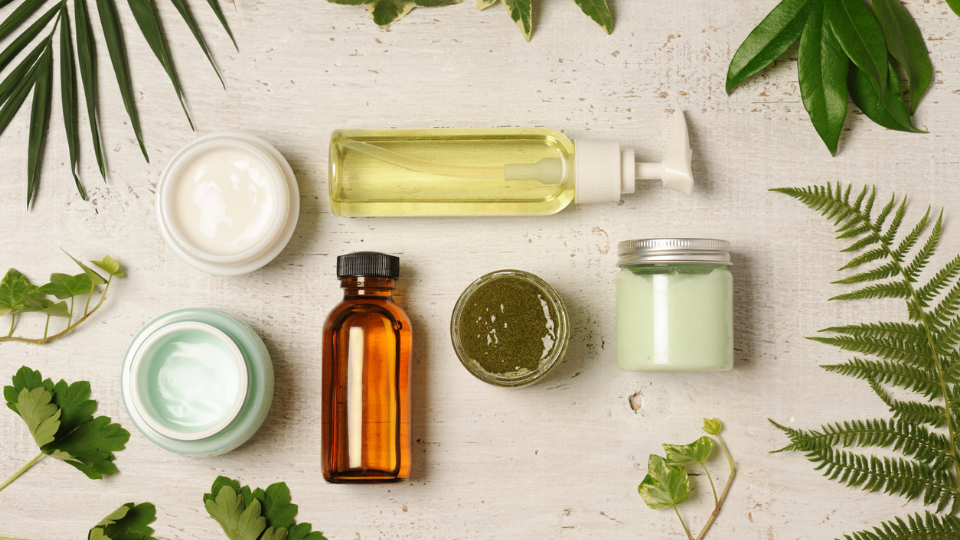 What is worth having in the cosmetic bag to be certain that your hair looks good no matter the situation? You will need something for a bad hair day when your hair just doesn't want to cooperate. It is good to have something that is able to regenerate hair and improve its hydration. Add something for easier combing, protection against sun rays, and heat. Most important is not to forget to have something for emergencies when you lack the time to wash the hair before going out. Once you gather all those products in one place you get a list of cosmetics that should be in your cosmetic bag if you want to have well-taken care of hair.
Hair products that every woman should have in her cosmetic bag
Below is the list of 7 cosmetics you should have in your cosmetic bag. The order in which those are presented is entirely random as each one is equally important when it comes to hair care because each fulfills the different roles.
1. DRY SHAMPOO
The friend of every woman is dry shampoo. Those of you who already have it know what we are talking about. Those of you who are yet to try it will only about to learn for themselves. It saves the situation before grand meetings and when you don't have time to wash your hair before going out. Just spray it at the hair roots to absorb excess sebum and in just a few moments the hair is refreshed. However, you can use dry shampoo not just on the greasy hair. It can help you add some volume to the hairstyle because it makes roots slightly stiffer.
2. CASTOR OIL
It is the cosmetic most women probably heard of when they decided to grow their hair and were looking for information about the ideas to speed up hair growth. Castor oil is the beloved product of all hair lovers. It is used on the scalp to strengthen hair bulbs and stimulate hair growth. Rubbing in castor oil on a regular basis is the proven method to gain strong, full, and long hair. The interesting thing is that castor oil can also slightly darken the hair color and makes hair glossy even though it is used only for the scalp.
3. OTHER, LIGHTWEIGHT OIL
Among oils, one of the most effective but also thicker oils is castor oil. Hence the difficulty in the use of castor oil, e.g. on the entire hair length. That is why you should have also one other oil that is lightweight for the hair and that can be used in a small amount, e.g. for hair ends and you can leave it on. The best choices here are argan oil, macadamia oil, sweet almond oil, jojoba oil, grape seed oil. You can use them on the entire hair length (not just the scalp) to protect hair against the sun, smooth it out, and ensure gloss.
4. KERATIN MASK
Just in case of bigger troubles with hair, you should have something with intense repair action. Sometimes average hair conditioner or hair oil is not sufficient so you should have also hair mask with proteins – it is best when it contains hydrolyzed keratin which is able to perfectly repair damaged hair inside out. Even if your hair is not that badly damaged, you should strengthen the hair with the use of such cosmetics from time to time.
5. HAIR MIST WITH UV FILTER
To protect hair against damage, you should ensure additional protection to it. Especially important is protecting hair against the sun rays because the sun is the greatest enemy of the hair – it causes dryness, dullness, weakening. The best shield against harmful sun rays can be the oils but you should also equip yourself in lightweight hair mist with UV filter. It's a cosmetic that you should have in your cosmetic bag because it's easy in use, you can always have it at hand, and it doesn't cause weighing down. Thanks to it, hair preserve its natural beauty and health for longer.
6. GENTLE SHAMPOO
Stylization, protection, conditioning is one thing. The other (more important) thing is hair and scalp cleanse. A well equipped cosmetic bag should contain at least one hair shampoo – it can be a regular shampoo or in the form of very popular lately bar. What matters is that the composition is supposed to be the most natural and devoid of all strong dryness causing ingredients such as SLS/SLES.
7. HAIR SILK
Last, something for those of you who have a problem with brushing and styling the hair. Sometimes there is very little necessary to make sure your hair is smooth, soft, and glossy – just 2-3 drops of liquid silk. You should have a bottle of this marvelous cosmetic just in case your hair will refuse to cooperate or when the wind will tangle your hair and combing it out will be more than a difficult task. Liquid silk helps with stylization and strengthens hair.