Is you hair damaged, dry and dull? Maybe it loses volume or becomes greasy shortly after washing? If you struggle with similar problems and have no idea how to overcome them, it is time to determine your hair porosity. This way, you will be able to match proper oils and begin with a dedicated treatment. Why wait? Start right now!
Do you know what hair porosity is?
Hair porosity is determined by the hair scales. It depends on their position in relation to the hair shaft. The cuticle layer can be tight or loose. Porosity also refers to the ability of absorbing and retaining moisture by your strands. This is connected to the overall condition and appearance of your wisps. You can distinguish three types of hair porosity: low, medium and high.
LOW POROSITY HAIR
Such hair type is mainly considered to be healthy and looks very good. The cuticle layer is tight with overlapping scales. Therefore care and styling are not very easy. Active ingredients, water and hair dyes are almost unable to penetrate inside. On the other hand however, low porosity hair is resistant to damages, it is not static or frizzy but silky smooth and shiny.
HIGH POROSITY HAIR
In this case, hair is usually damaged, extremely dry and lacks shine. Strands have gaps and holes in the cuticle. In consequence wisps quickly absorb water and dry fast. Active ingredients can easily penetrate inside hair as well as all impurities. Such hair type is easy to style and dye. You must keep in mind that hot styling significantly worsens its condition.
MEDIUM POROSITY HAIR
High and low porosity features, combined together, create medium porosity type. The roots can be smooth and shine while the ends – dry and dull. Medium porosity hair can be easily damaged due to frequent hot styling or colour-treating. What is more, its porosity can be reduced and you can make it look healthy and beautiful. Medium porosity hair is susceptible to styling, absorbs active ingredients and is easy to nurture.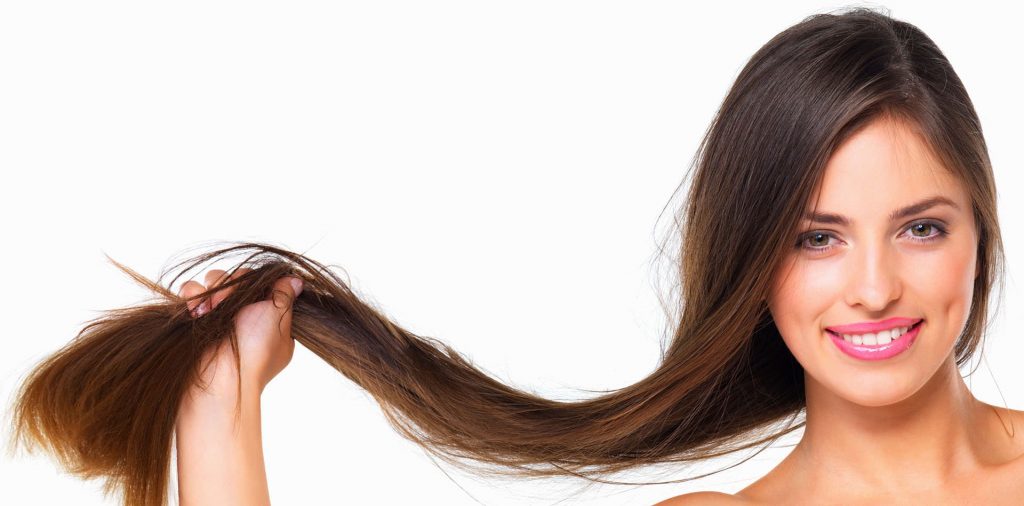 How to treat porous hair?
If you want your hair to look stunning, make sure to purchase proper cosmetics. Oils will be the remedy to all your problems. You can distinguish the following types of oils: saturated, monounsaturated and polyunsaturated. When it comes to low porosity hair, saturated oils will be the best to use. For the care of medium porosity hair the most recomended are monounsaturated oils. Polyunsaturated oils will be perfect for high porosity hair.
LOW POROSITY HAIR
There is no need to put too much effort in the care of low porosity hair. All you need to do is to cleanse it thoroughly and protect from the influence of harmful external factors (such as: UV radiation, sea salt, cold wind). Use products of lightweight formula with the content of non-comedogenic ingredients. Avoid silicones and other substances that create a greasy layer on the skin surface. Additionally, make sure that your strands do not rub against scarf or winter coat too strong. To obtain best results of your treatment, use saturated oils: coconut, palm, sea butter or cocoa butter.
MEDIUM POROSITY HAIR
The treatment of such hair type should be balanced. You can use cosmetics of thicker and lighter formulas. Perhaps, you might have to use low porosity oils on the top of your head and high porosity oils on the ends (in this case you can try out silks and silicones). Feel free to reach for the following oils: macadamia, sesame, sweet almond, olive oil, peanut and argan oil.
HIGH POROSITY HAIR
For the care of this particular hair type, you should use hair masks and conditioners rich in nutrients and active ingredients. The best will be those that have the ability to penetrate quickly and deeply into hair structures as well as stay on their surface to create protective coating. For high porosity hair, the most recommended are: walnut oil, linseed oil, soybean oil, pumpkin seed oil, strawberry seed oil, hemp oil, grape seed oil, watermelon seed oil.
How to determine hair porosity?
There is a very simple method to determine your hair porosity. Prepare a glass of water and a few…wisps of hair. Put them into the water and wait about 10 minutes. Meanwhile, observe very carefully what is happening to your hair. If, after about two or three minutes, it dives to the bottom of the glass, your hair has high porosity. Low porosity strands will float on the surface for more than five minutes. However, before you decide to run this test, make sure that your strands are clean and free of any styling products. Such products could prevent water from penetrating inside.
Balanced treatment
If you want your hair to be healthy and beautiful, you must maintain balance between emolients, humectants and proteins that are contained in cosmetics.
Protein particles can appear in different sizes. Smaller fill cavities in the hair while the larger ones coat wisps with a protective coating. The most popular proteins include: silk, elastin, keratin, milk protein, soy and wheat. These substances will be perfect in the care of high porosity hair. They will ensure smoothness and softness and also improve resilience of the strands. Hair of low porosity treated with proteins often becomes frizzy and static.
Humectants provide moisturising and hygroscopic properties. In this group of compounds we include: glycerol, hyaluronic acid, panthenol, aloe vera, honey, urea. If you plan to use humectants, you should combine them with emollients. Some protein also have water-retaining properties.
Emollients form a protective layer on the hair surface to prevent water loss. They work in a similar way as humectants. Additionally, emollients smooth, provide shine and facilitate brushing. These include: vegetable oils, waxes, fatty alcohols, paraffin and silicones.