Hair oiling is a very popular topic and most of you have already heard about it. More and more women around the world decide to take up this beautifying treatment. Those who know it, praise it. What exactly is hair oiling? It is nothing else but applying oils of natural origin, matched to hair porosity and the scalp condition. Such a beautifying ritual will help especially those girls, whose hair is damaged due to hot styling, frequent colour-treating, suffer from excessive hair loss and split ends.
Oils will also be a remedy for dandruff, scalp irritations and other dermatological diseases.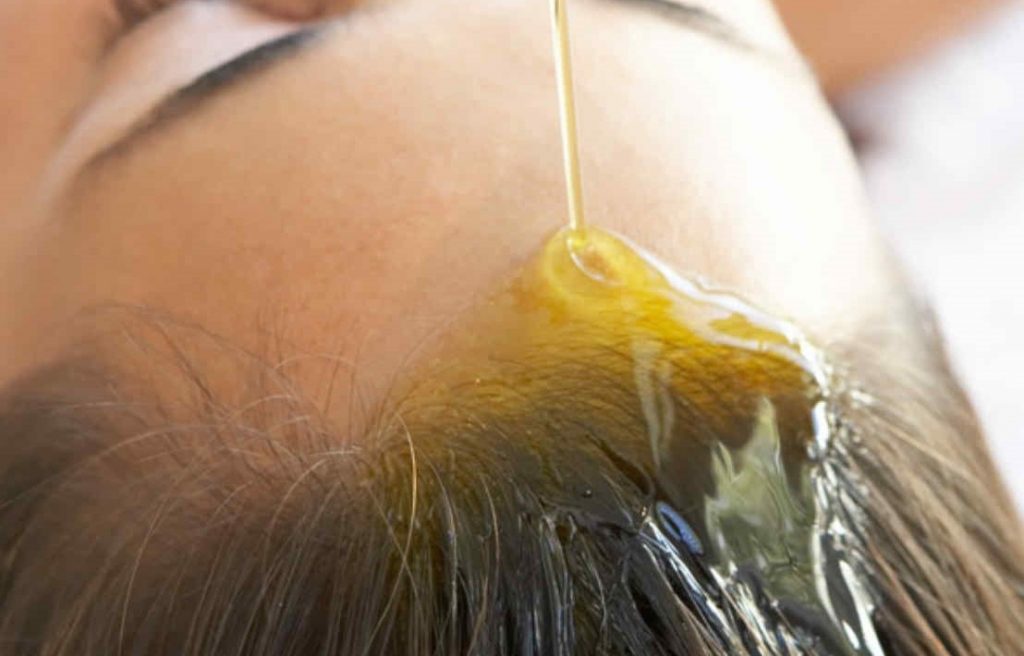 What to use for hair oiling?
Deciding on what to use for hair oiling is not an easy task. The principle rule claims that oils must be matched to the type of porosity you have. What does it mean?
low porosity hair should be treated with saturated oils
for medium porosity the best are monounsaturated oils
the most recommended oils for high porosity hair are polyunsaturated and some of the monounsaturated oils.
Can you distinguish oils and match them to particular hair porosity? Pay attention to the content of essential fatty acids (EFA). Therefore:
saturated oils are those that contain omega-3 and omega-6 fatty acids. They have solid form and create a protective coating on the hair surface. Those are: coconut oil, palm oil, shea butter and cocoa butter and mango.
monounsaturated oils contain omega-3, -6 and -9 fatty acids in equal parts. Those products are semi-penetrating. Blends of oils will also work well. Such products include: macadamia oil, jojoba oil, olive oil, rapeseed oil, sesame oil, castor oil, sweet almond oil.
polyunsaturated oils are made up with large particles and are well absorbed by hair. Try out the following preparations: hempseed oil, grape seed oil, sweet almond oil, linseed oil, sunflower oil, evening primrose oil, corn oil, apple seed oil.
How to oil hair?
There is a couple of very easy methods of hair oiling: dry and wet. The first method is based on applying oil to your hair before washing. All you need to do is to leave it in for about two hours and then wash it off with a gentle shampoo and style as usually. When it comes to wet hair oiling, it must be done after washing. Leave oils to be fully absorbed of wash it off after a few hours. If you want to improve the effects, you should put on a plastic shower cap and warmed up towel or an old winter hat. This way you will speed up the process of absorbing active ingredients, improve the blood circulation and simply relax. The key to success when it comes to hair oiling is to have it done regularly. Repeat the treatment once a week and soon you will be able to notice stunning effects.
How to wash hair after hair oiling?
It is said that the best products to wash oils off are shampoos without the content of SLS, SLES. They have gentle ingredients, do not cause any scalp irritation and do not cause extreme dryness. Most of them are recommended for children's hair care. Not only they gently wash off oils but also leave the right amount of nutrients necessary for proper hair and scalp functioning. Do not use too strong detergents. Such products can cause allergic reactions, dry scalp and damage hair.
Perfect hair oiling
If you want you hair oiling treatment to bring the best results, you must remember about one very important rule. Even though your hair belongs to a certain type of porosity, they all differ from each other. Therefore when deciding on such hair care method, you must remember to:
match hair oil to your hair type
decide on an optimum time you want to leave oil in
determine how much oil you must use
find hair oiling method that will suit your needs
If you manage to fulfil all of the above mentioned conditions, hair oiling will definitely bring stunning results.